Biyokimya
Biyokimya Laboratuvarımız son teknoloji ürünleri olan analizörlerle donatılmış olup hasta için gerekli olan bütün tahliller çalışılmaktadır.Buna rağmen laboratuvarımızda çalışamadığımız tahlil olursa anlaşmalı olduğumuz akredite olmuş güvenilir  bir dış laboratuvarda çalıştırmaktayız.Böylece, yukarıda da belirtildiği gibi hasta için gerekli olan bütün testler çalışılmaktadır.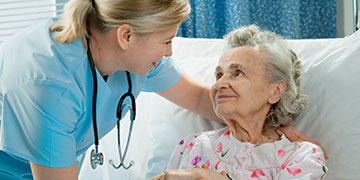 Our biochemistry laboratory is equipped with state-of-the-art analyzers and all the necessary medical test results for our patients can be examined.
However, if we cannot examine medical test results in our laboratory, we examine them in a reliable, accredited laboratory that we have agreement with.
Thus, as mentioned above, all the tests required for the patient are being examined.Our main principle is to obtain the right result.For this reason, internal quality audits of our devices is conducted regularly. Our devices are checked on a daily basis  to guarantee their proper opreration. Furthermore, external quality control is carried out every month. In other words, we check the accuracy of the results obtained from our devices in the domestic and international laboratories. Our labrotaries serve 24 hours with the aim of obtaining test results in the shortest time possible.We give priority to our emergency patients by providing them with the test results in one hour. The test results of non-emergency patients are provided in 3 hours.In order to obtain correct results the patients, who will be tested, should not eat anything for 8-10 hours. However, if the physician considers it appropriate, the patient who will be tested might eat something.