Gynecology and Obstetrics
Hastanemiz Kadın Hastalıkları ve Doğum biriminde, ergenlikten başlayarak, menopoz dönemine kadar her yaştan kadının, genel kadın sağlığı rutin kontrollerinden, doğum kontrolü, gebelik takibi, yardımcı üreme teknikleri, menopoz ve osteoporoz, jinekolojik kanserler ve çeşitli önleyici hekimlik uygulamalarına kadar her türlü sağlık sorunlarının tanı ve tedavisi tıbbın tüm olanaklarıyla başarı ile gerçekleştirilmektedir.
Rahim ameliyatları da dahil olmak üzere bir çok operasyon cerrahi/laporoskopik olarak gerçekleştirilmektedir.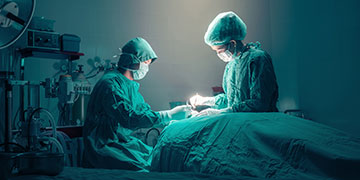 In our hospitals Gynecology and Obstetrics Unit all kinds of health problems of women of all ages (from puberty to menopause) are diagnosed and treated successfully.
General routine health checkups, birth control, pregnancy follow up, assisted reproductive techniques, menopause and osteoporosis, gynecological cancers and various preventive medicine applications are the services our department delivers by using all medical means. Many surgical and laparoscopic operations, including uterine surgeries, are performed.
Services delivered by the Department of Gynecology and Obstetrics:
Ovary cyst
•Ectopic pregnancy
• Gynecological examination
• Routine women's health tests
• Birth control methods
• Menstrual irregularities
• Painful and severe menstrual bleeding
• Mass that may be formed in the genital area
• Vaginal discharge and painful situations
• Chronic abdominal and inguinal pain
• Daily surgical procedures
•Sexually transmitted diseases
• Pregnancy examination, pregnancy follow-up
• Ultrasonographic examinations of pregnant women
• Pregnancy doppler ultrasound examinations
• Four dimensional / detailed ultrasonographic examinations
• Tests applied to pregnant women
• Assisted reproductive techniques (infertility treatments)
• Ovulation tracking
• Menstrual pain
• Birth (epidural normal birth, normal vaginal delivery, and cesarean section)
• Postpartum control examination
• Menopause
• Hysterectomy
• Cystocele
• Rectocele
• Vaginal Hysterectomy
Our Departments Doctors
Op. Dr. A. Bahar KÜÇÜKAY
Etimed