Physical Therapy and Rehabilitation
What is Physiotheraphy?
Physiotherapy (Physical Medicine) is the application of physical agents and techniques such as heat, electrical currents, etc. for the diagnosis and treatment of musculoskeletal system diseases.
In our FTR clinic, we treat wide range of patients; from patients with painful waist- painful shoulder to patients with brain damage.
Patients with arthritis, tendinitis, and all kind of acute or chronic pain, work or sports injuries are treated by our physiotherapists.
Serious musculoskeletal problems that cause advanced functional deficits are also treated by our physiotherapists.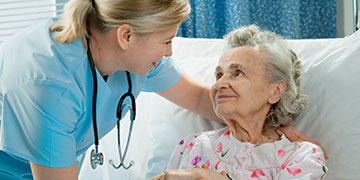 Diagnosis and treatment of neck, waist, back, knee and other joint aches
Neck and herniated disk treatment
Arthritis (joint inflammation)
Appropriate physical therapy methods
Aching body part injection
Diagnosis and treatment of the patients with Inflammatory rheumatism

Osteoporosis (Bone loss)

Diagnosis and Treatment of Osteoporosis

Neurological Rehabilitation

Treatment of peripheral nerve diseases and injuries

Facial Paralysis (facial palsy) treatment
Spinal cord injuries
Hemiplegia (cerebral palsy) caused by cerebrovascular events
Multiple skleroz (MS)
Parkinson

Orthopedic Rehabilitation

Rehabilitation of patients with fractured body parts
Rehabilitation of joint prosthesis surgical operations

 Hand surgery rehabilitation

Hip disorders, hip and knee prosthesis rehabilitation
Rehabilitation of surgical or non-surgical fractures
Rehabilitation of sport injuries
Spasticity treatment and rehabilitation
Physical therapy and rehabilitation of all other orthopedic disorders
Pediatric (pediatric) rehabilitation
Dislocations
Cerebral palsy (Spastic child)
Spinabifida (Discrete spine)
Brachialoplex (Nerve bending)

Geriatric Rehabilitation

Nörolojik Rehabilitasyona Yönelik Uzay Kafesi Egzersiz Ünitesi
Spacecraft Exercise Unit for Neurological Rehabilitation