Pulmonology (Chest Diseases)
Diseases that affect the respiratory system disturbs lung functions and may lead to complaints such as wheezing, snoring, coughing, sputum, coughing up blood chest and side pain, back and shoulder pain, weight loss, fatigue, lack of appetite, night sweats and fever.
The department examines, treats and follows-up lung diseases and takes advantage of the opportunities provided by medical technology for this purpose.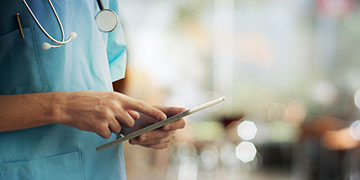 Diagnosis and treatment of lung cancer
Diagnosis and treatment of allergic lung diseases
Diagnosis and treatment of obstructive pulmonary diseases (asthma, COPD, bronchiectasis)
Chronic coughs
Pneumonia (pneumonia)
Pleurisy (fluid accumulation in the lung membrane)
Sarcoidosis (a systemic disease that can hold all the tissues and organs- disease of unknown etiology-)
Pulmonary Embolism
Cigarette addiction, diseases related to cigarette and smoking cessation methods
Respiratory physiotherapy
Respiratory function tests in respiratory physiology laboratory unit

 

Our hospital has an advanced respiratory physiology laboratory. Spiro metric tests, reversibility test, flow volume curve, arterial blood gas measurements can be performed in our Respiratory Physiology Laboratory.